It is known to everyone that Vodafone is a brand that needs no introduction. This telecom service provider has acquired a huge subscriber base by offering them with multiple services at better prices. This network merged with Idea in 2018 with an objective of providing better network connectivity, more network coverage, more customer satisfaction,and excellent 2G, 3G & 4G services. When it comes to the facilities and services provided by this network, how can we forget about instant online Vodafone bill payment?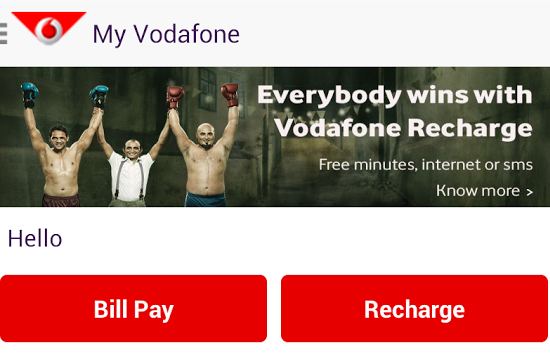 Owing to its excellence and better services in the telecom sector, Vodafone has achieved several awards and accolades. Vodafone was awarded Special Leadership recognition award in 2015. For an innovative marketing campaign, it also got Aegis Graham Bell Award in 2017. In 2011, a report was published according to which Vodafone ranked as the 16th most trusted brand in India.
24 hours service of bill payment through online portals
Right from post paid to pre-paid, there are approximately 223 million subscribers in India. There was a time when bill payment of these connections was tedious tasks. Bill payment was all about waiting in long queues for your turn to make the bill of the post paid or pre paid mobile connections. But today, the situation is completely different and this has been made possible because of the utilization of internet connection and technology. This advancement of technology has made people go for online Vodafone bill payment at anytime and any day. You can freely make the payment of the bills 24*7 as per your convenience. No matter wherever you are and in which part of the world you are, making the bill payment is easy and simple through different online platforms like Mobikwik, freecharge, Paytm etc.
The main benefits of using these platforms include 24 hours service availability, security of payment through encrypted keys & payment getaways, cash back and comfort. Along with this, online payment billing through third-party resellers or different online platforms offers multiple benefits to the people such as:
Saving unnecessary use of paper for receipts. With the onlineprocess, you can save the billing receipt in your phone.
Vodafone bill payment makes the people's live sorted and hassle-free by making the payment done in a few seconds.
There is no need to leave the comfort of your home. With a few clicks, your payment of post paid mobile connection is done.
Other than these, the Vodafone network provides a large number of value services to the subscribers such as:
Freedom for choosing any latest song for caller tunes
'Vodafone education' helps the students to get prepared for entrance exams like medical, engineering
'Vodafone Tuesday' allow the subscribers to get various deals on food, travel,and fashion every Tuesday. For this, the app can be downloaded from Google play or Apple app store to get continued with this service.
You can also watch Live TV and latest movies online through the Vodafone Play App.
When there are so many benefits to go with the modern way of online bill payment method then why should you continue with the conventional method?
---